We have a wide range of products to suit every recruitment need
Finding The Best Candidates
With over 10 years of experience, jobs.lu is the expert in online recruitment in Luxembourg, the Greater Region and abroad.
With more than 450,000 applications delivered last year, and more than 2.3 million since we launched in 2007, when you choose Jobs.lu you know can be confident your jobs will reach the right candidates. With a large talent pool of searchable profiles, finding the best people couldn't be easier.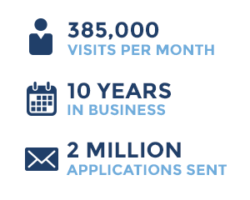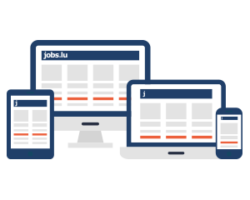 Reaching The Right Audience
Our aim is to simplify online recruitment. jobs.lu makes it easy for candidates to find and apply for jobs anytime, anywhere and on any device.
To help you attract the right candidates, jobs.lu offers clients a rich company profile where you can blend additional text, photos, videos and social content to promote your company and your values.
Testimonials
Hear about jobs.lu from some of our satisfied clients
It is our first recruitment source: each year we carry out at least 50% of our recruitments via the website.
Sandra Sidon, HR & Administration Director
---
jobs.lu began in 2007 with a mission to simplify recruitment in Luxembourg. Since 2013 jobs.lu has been part of StepStone GmbH a division of Axel Springer SE.
Now, jobs.lu is a key player in online recruitment in Luxembourg, enabling local companies to find the perfect fit for their team at the right moment. Our service is distinguished by the diversity of our job listings, the quality of our candidates' profiles and our distinguished clients.
As the exclusive local partner of The Network©—an alliance of leading online job boards covering more than 130 countries around the world—jobs.lu offers clients customized international recruitment solutions.
Our dedicated local team of multi-lingual experts is always striving to offer you a first-class customer experience and tailored solutions adapted to your requirements. It's all part of our commitment to Recruitment Made Simple!