Why Work For Luxair S.A. (LuxairGroup)
Why Work For Us
View 6 Jobs

LuxairGroup, a key player and major employer of the Grand Duchy and the surrounding Greater Region is the umbrella entity for four major business units linked to the fast-paced domain of air transport: Luxair Luxembourg Airlines, national airline, LuxairTours, tour-operating division, LuxairCARGO, specialist in air-freight handling and LuxairServices, airport services provider.
For further information, visit www.luxairgroup.lu.
LuxairGroup, acteur clé et employeur majeur au Grand-Duché et dans la Grande Région, est la marque institutionnelle chapeautant quatre entités commerciales liées au domaine du transport aérien : Luxair Luxembourg Airlines, la compagnie aérienne nationale, LuxairTours, le voyagiste, LuxairCARGO, le spécialiste de la manutention du fret aérien et LuxairServices, le prestataire de services aéroportuaires.
Pour plus d'informations, veuillez visiter notre site internet: www.luxairgroup.lu.
Values

LuxairGroup bases its activities on three core values – passion, care and responsibility – to develop services that put the customer at the forefront, to build a strong and secure business through an open and transparent dialogue with employees and to serve the local and regional economy while preserving the environment and respecting populations and natural resources of served destinations.
LuxairGroup fonde ses activités sur ses trois valeurs fondamentales – la passion, l'attention à autrui, la responsabilité – pour développer des services qui placent le consommateur au premier plan et pour construire une entreprise solide et fiable grâce à un dialogue ouvert et transparent avec les salariés. LuxairGroup s'engage à servir l'économie locale et régionale tout en préservant l'environnement et en protégeant les populations et les ressources naturelles dans les destinations desservies.
Business Units



Luxair Luxembourg Airlines is the national airline providing fast air service to most of Europe's largest cities, business centres and international hubs.
Luxair Luxembourg Airlines, compagnie aérienne nationale, propose une desserte rapide de la plupart des grandes villes européennes, des centres d'affaires et hubs internationaux.
---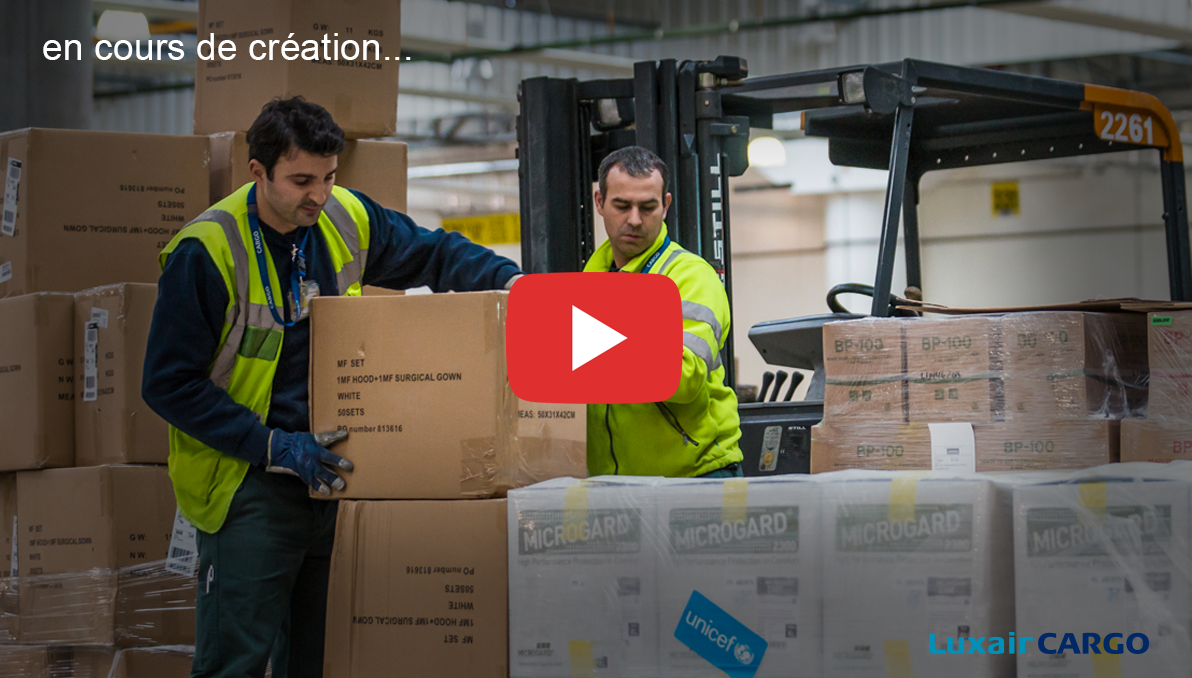 LuxairCARGO is the specialist in air-freight handling holding a central role in international exchanges thanks to cutting-edge infrastructure and a storage capacity of more than one million tons.
LuxairCARGO, spécialiste de la manutention de fret aérien, occupe une place centrale dans les échanges internationaux grâce à une infrastructure de pointe et une capacité de stockage de plus d'un million de tonnes.


---

LuxairServices is the main airport services provider at Luxembourg Airport offering passenger and aircraft assistance as well as catering services for airlines positioned at or transiting through Luxembourg airport.
LuxairServices, principal prestataire de services à l'aéroport de Luxembourg, propose des services d'assistance aux passagers et aux avions, ainsi que des services de restauration pour les compagnies aériennes basées ou transitant par l'aéroport de Luxembourg.


---
LuxairTours is the group tour-operating division, which offers holiday packages and accommodation suggestions in some 40 cities and sunny destinations throughout and around Europe. It is a well-established tour operator in Luxembourg and the surrounding Greater Region with a network of travel agencies.

LuxairTours, voyagiste de référence au Luxembourg et dans la Grande Région dispose d'un large réseau d'agences de voyages et propose des voyages forfaitaires et une sélection d'hébergements dans une quarantaine de destinations citadines et balnéaires en Europe et aux alentours.
Contact

Company: Luxair S.A.
Address: Aéroport de Luxembourg L-2987 Luxembourg
Email: recruitment@luxairgroup.lu
HQ: Luxembourg, Luxembourg
Staff: 2500 employees (average)
Sector: Air transport
Founded in 1961